Q&A: Surefire Ways To Hook Her, Dating A Coworker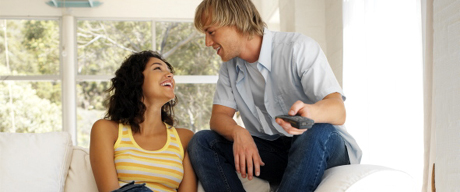 Yes, it's that time once again: the day we feature your dating and relationship questions. Although we would like to answer each one personally, and with as much detail as possible, the overwhelming amount of inquiries forces us to highlight those that are most interesting to emperorswife.com readers; your e-mail may even be answered in the process.
This week's Q&A focuses on landing dates with women you like, dealing with women who don't respond to cocky comedy, and why you shouldn't date coworkers. David DeAngelo, author of Double Your Dating: What Every Man Should Know About How To Be Successful With Women, has your answers.
If a guy meets a girl that he actually likes, what should he do after they first get together to make sure that they keep getting together?
I personally think that most guys "settle" for the women that they wind up in long-term relationships with.
When you begin to understand women and have more success, you start to realize that most women are not the type that you'd be happy with long term.
Also, when you have gone through the process of learning how to be more successful with women and make them feel that magical emotion called attraction, and then you finally do meet a woman you really like, you have to handle the situation in the right way if you want to keep her.
And if you meet an attractive girl, you can be pretty sure of a few things:
1- She gets approached by men, one way or another, all the damn time.
2- 99% of the men she meets and dates wind up following her around like puppies... either from the beginning or eventually.
3- When a guy acts "too nice" and does it "too soon," she sees this as a sign of neediness and weakness, and she's repelled by it.
I realize that this is going to sound like some kind of bizarre Zen self-help BS, but sometimes you have to push things away from you gently in order to bring them to you.
And beautiful women fall into this category. When you create a challenge, you really engage a woman's mind and emotions.
Women don't feel attraction for men that are pushover wuss bags. Women feel attraction for men who are a challenge .